Los Cabos Airport
Baggage
1

Secure your luggage
Don't forget anything at the airport

2

Travel comfortably
Pack what you need

3

Don't forget anything
Know what you can bring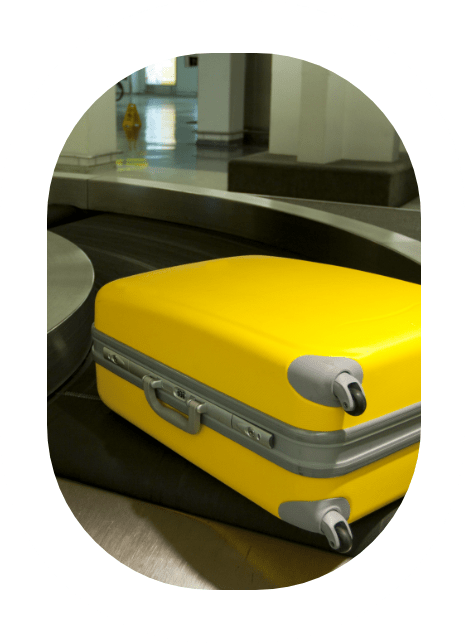 Baggage at Los Cabos Airport
Los Cabos Airport (SJD) allows passengers to transport new, used or franchised merchandise free of duty and tax as part of their personal baggage, which must be subject to inspection by Mexican customs authorities at the time of boarding.
Personal baggage
The goods that fall under the personal baggage list are: Clothing, Footwear, Toiletries and beauty products (adequate to the duration of the trip), travel accessories, baby items such as car seats, cribs. walkers etc. are also allowed.
Liquids
It is allowed to travel with liquids which will have to be processed at the security checkpoints of Los Cabos Airport (SJD). Restrictions for carrying liquids are as follows: Only small amounts of liquids (100 ml) may be carried and must be in separate containers and inside a resealable transparent plastic bag and the total amount must not exceed 1 liter capacity (20 cm x 20 cm) in such a way that it fits in the sealed bag. Each passenger may carry only one of the liquid bags.
The following products are considered liquids:
Beverages (Water, soups, syrups).
Creams, lotions, oils, perfumes, mascara, etc.
Aerosols and pressurized containers (shaving foam and aerosol deodorants)
Pastes, (toothpastes)
Gels, (shower and hair gels)
Any other solutions and items of similar consistency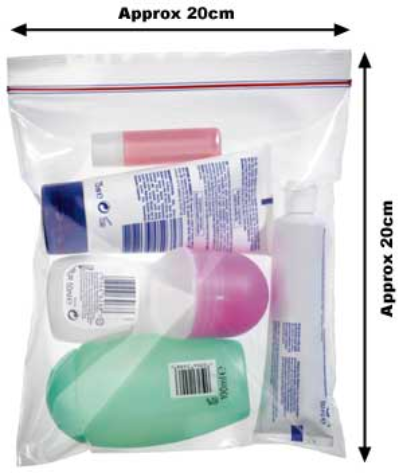 Important
The bag must be presented for examination at the airport security point.
Allowed items:
Baby formula,
Breast milk,
Baby juice (if traveling with a child).
Medications, including insulin with the appropriate prescription.
Documentation and Boarding Suggestions
Passenger Baggage Weight
National Limit: 25 Kg
International Limit: 30 Kg
*If the weight exceeds the baggage limit, the passenger will have to pay for standard excess baggage.
Passenger Baggage Sizes
Carry-on baggage does not need to be checked in if it meets the following specifications: 45 cm long, 35 cm wide, 20 cm deep.
General Recommendations
For Baggage Documentation on domestic flights, we recommend that you check your baggage two hours before departure.
For Baggage Documentation on International Flights, we recommend that you check your baggage three hours before departure.
Boarding time: 45 minutes at the boarding gates before take-off.