Los Cabos Airport
Customs
1

Submit your customs registration

2

Get instructions for registration

3

Know the regulations for international tourists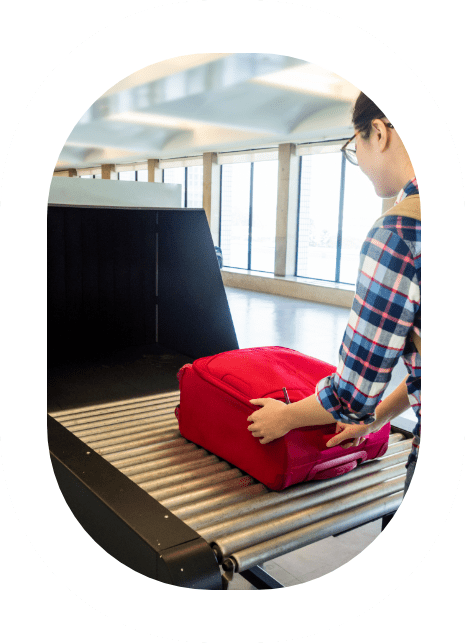 Customs in Cabo San Lucas
Upon entering the city, you will have to fill out a customs form. Then, you will only have to go through immigration to pick up your belongings. After that, you will have to give the form to the responsible customs agent, and you will have to go through a very brief inspection. If the light turns green, it means that you will be able to pass a quick inspection without any problem. But, if it turns red, it means that you will probably require a more extensive check.
Not allowed items
You should only enter Mexico with the products or things necessary for the duration of your stay. Food items such as fruits and/or any other product that does not have any packaging or company seal are not allowed. If you need to bring any special food, you must bring everything you need for the period of time of your stay in Mexico.
All products such as creams and personal care products must be presented in bottles of no more than 10ml.
Prescription drugs
In the case of medicines, they must be prescribed by a physician and must have the exact grammage prescribed.
Here you can find information about customs to make your trip to Mexico easier and more pleasant. (If you are an English speaker, you can translate the official document in your browser in the browser bar)
Here you can fill out the official immigration document for your entry to Mexico.
Tax-free allowance
During the vacation periods from December to April (Christmas, New Year and Easter) you are allowed to import up to $500 USD.
Passengers entering Los Cabos or any destination in Mexico by air or sea will be allowed to import up to $500.00 USD.
Learn more about Duty Free policies in Mexico and the San Jose del Cabo International Airport.
Firearms in México
Firearms and other similar objects are strictly prohibited in México.