Los Cabos Airport
Immigration and tourist card
1

Fill in the Online Form
Fill in your data at your own pace

2

Print it
Download and print the document

3

Welcome to Los Cabos
As easy as enjoying this city!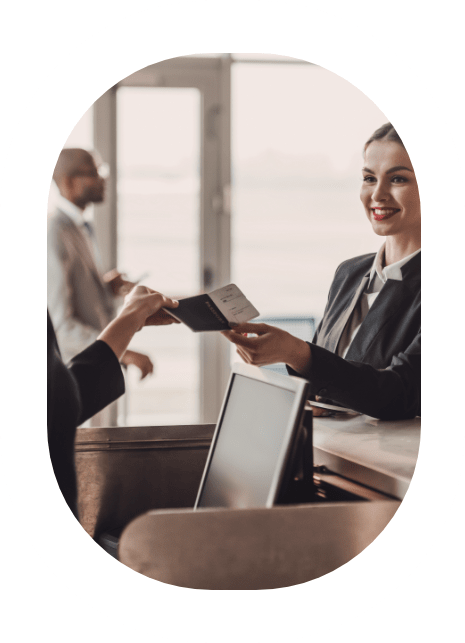 ENTRE IMMIGRATION FORM
Los Cabos Immigration Requirements
All visitors or tourists wishing to enter Mexico through the San Jose del Cabo International Airport must present a valid passport, and the "Obligatory Migratory Form for Tourists, Business Visitors, Transmigrants or Consultants," was initially known as Forma Migratoria Multiple.
This is a permit issued to any foreign person wishing to visit Mexico, although this document is mainly for tourist use.
​Expedite your entry
If you are Canadian or have dual citizenship, you must Present a valid passport upon arrival in Mexico.
Canadians who do not have a valid passport will be denied entry to the country and any of its cities. There is no online immigration form from Canada to Mexico.
It is only necessary to present a valid passport and identification.
How to obtain an immigration form in Mexico?
You can purchase a Mexican immigration form from the airlines at the point of entry in Los Cabos or online at the official U.S. Mexican immigration website.
For more information, visit the official Mexican customs and immigration website in San Jose del Cabo.
Mexican Customs Declaration Form
If you are traveling from the U.S., you should know that a passport is a must for your entry to Los Cabos or any other destination in Mexico. You can also use the following documents:
Identification to vote
Citizenship Card
Certificate of Naturalization
SENTRI/NEXUS/Global Entry Card
While a valid passport is not required to enter Mexico, a valid passport is required to return to the United States or Canada.
Customs information in Los Cabos and the rest of Mexico
(FMM) tourist permits will be issued for a maximum of 180 days of stay in Mexico and are personal, including seniors and children.
All travelers wishing to visit Mexico or enter any of its cities must have a passport valid for at least six months as of the date of entry into the country.
The Tourist (Air) Card will be issued free of charge to all tourists who fly with a commercial airline. However, it is important to point out that this card is personal, so if you are traveling with two, three, or more passengers, they must also apply for and receive theirs.
The purpose of the FMM tourist card is to facilitate entry into Mexico; however, it is not a substitute for a visa or any other document. If the country requires it upon your return, immigration officers at the airport may request the visa and/or passport along with a printed copy of your tourist card.